This post may contain affiliate links. As an Amazon Associate, I earn from qualifying purchases.
If you live in a city you may have seen the electric Lime brand scooters either parked along the sidewalk or hauling thrifty passengers toward their various and sundry destinations.
What does this have to do with a nice simple income? You can make a handy little income charging them! Yes, you actually can get paid for charging scooters!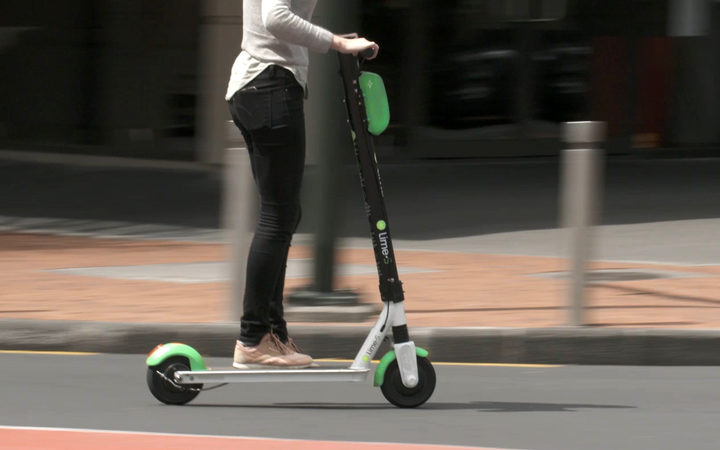 What Lime Scooters Are
Lime is a world-wide company that rents scooters for various purposes to people who are in need of some handy transportation. They have an app you can download that tells you all about the rental programs and whether any are available in your area.
The electric scooters are more environmentally friendly and more easily maneuvered through crowded areas than cars and other gas-powered automobiles.
These cool-looking transporters have given millions of rides the world over, giving the company a golden reputation.
Formerly known as LimeBike, Lime is probably the fastest growing scooter rental company in the world and its pride and joy is the Lime-S Scooter.
What The Earning Potential Is
These scooters can't run indefinitely. Someone, somehow, must keep them all charged or they're just wheeled paperweights. Just like thirsty people need water fountains, electronic scooters need charging stations.
Enter the profit-seeking city-dweller with initiative, time, and a handy schedule. The money is handsome and craved. Let's get started!
By becoming a Lime Charger or a Lime-S Scooter charger, you can collect scooters, charge them overnight, and deliver them in the morning for cash. Somebody has to do it. Why not you?
How To Become A Charger For Lime Scooters
With the Lime app in Harvest mode, you can see little money signs dotted along a map. These are the locations for scooters with low batteries. The dollar amount displayed is what you'll be making to charge that scooter and deliver it to a drop-off station.
The pay for harvesting a scooter is based on its proximity to other scooters and the anticipated difficulty of retrieving it. The more scooters you collect, charge, and deliver, the more money you make!
You first need to download the Lime app. If you know someone else who is a juicer, (scooter charger), get a referral code from them to save on a first ride and give them a little tip.
Signing up is free! In the menu, click on Become A Juicer.
You can apply using a desktop but have your phone handy because they are going to text with instructions.
Review all Lime-S Scooter lessons, and take the knowledge review.
When all that is finished, you will be prompted to order four chargers to be delivered to your house. You will be provided with a promo code so that the cost for the chargers is waived.
What You Will Need
Multiple electrical outlets
Enough space for the chargers and scooters
A large vehicle, such as a truck, for hauling the scooters
Smartphone with Lime app installed
Tax forms – yes, this is a job for which taxes must be paid.
Reliability
If you don't take special care of the scooters and have them delivered to the Limehub on time, you could be the one owing money! So make sure to be safe and have your alarm set!
Make sure to follow exact instructions, including photos, when you go to make a pick-up and discover the scooter is damaged. The app will give you further instructions.
Would you like to know my favorite way to spend zero dollars learning how to make a long term living? Try a FREE account with WEALTHY AFFILIATE today!
Does this sound like an exciting way to earn spending money? Do you work with any scooter companies? Have you charged a scooter before? Are you going to give charging scooters a shot? Let me know all your questions and ideas in the comments below! Thank you for reading!