This post may contain affiliate links. As an Amazon Associate, I earn from qualifying purchases.
Before you get too excited about self-publishing children's books online, remember that this book will be online. Your child will need access to a Kindle or a Kindle reading app on a different device; these are free through Amazon. If you've got the time, this is super fun, and can even become an addiction.
Pick Your Age Group
Before you start writing, pick the primary age for your readers. Add a year to each side for your description. For example, if you think 10 is the perfect reading age, you'll put that your book is good for ages 9-11.
Don't worry, parents and kids are willing to add or subtract even a few years more on either side. If you're unsure, find a few kids in that age group. Learn what their favorite subjects are, what kind of pictures they like, what words they do and don't struggle with.
Find other books for kids that age, and see how your vision compares. Maybe you'll want to go up or down a particular age group.

Start Writing
Some subjects and writing styles will offend certain parents and children. Books about Jesus will offend some atheists; ghosts offend some Christians. If you want a middle ground, then perhaps stick with animal books.
Remember, little kids aren't politicians; generic books about a president or governor may be understood. Books that lean heavily to one side, e.g., liberal or conservative, could be inappropriate.
Don't be one of those authors who think books should use words like "dis dogy waz bad". It helps children think such spelling is acceptable. Maybe you think it's cute, but teachers won't thank you.
Use a spell-checker like Grammarly to make sure you aren't misleading. Remember, parents leave reviews. Check and see what they find to praise and disdain.
Short paragraphs with easy words and lots of pictures are good for little kids. Slightly longer paragraphs with slightly bigger words and fewer images will be better for older children.
If you're looking to write books for 14+, you may want to stick with a different set of advice and rules, altogether. That kind of writing is called "young adult" or "juvenile".
Click HERE for resources on becoming a writer!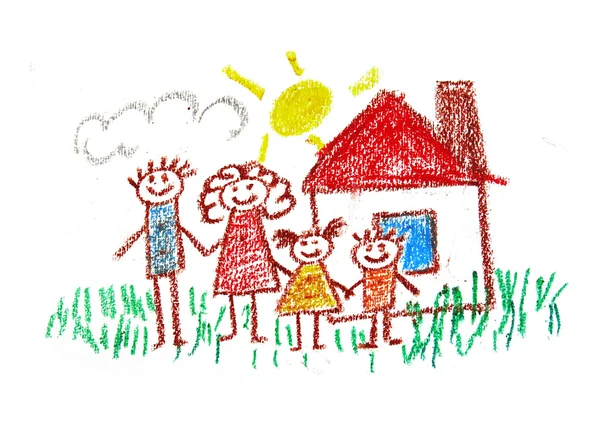 Pictures Are Paramount
Although you can find many royalty-free images online, you may find that hand-drawn self-colored images are best. Kids like talking dogs more than pictures of real puppies.
Finding artists for such pictures isn't difficult at all, and should only cost a smidgen if anything. Some of the best artists for children's books are children, themselves! You may want to avoid asking your own children to draw for your book. Imagine how sad they'll be if you don't use them!
Some other child's parents may expect some amount of pay for their child's efforts. Since this book is meant to be sold for money, you'll have to add credits and report any pay given. This may complicate things. Under-the-table pay may suit some parents, but make sure you get "paid in full to…" receipts!!!
Make sure you keep copies of all receipts made. Be sure the receipts are marked for a certain person, e.g., the artist – not the parent. It'll be up to the parents then, to decide whether to buy the child a toy or put it in the bank.
If you have a friend or relative who gives you their artistic services for free, make sure to get a written record, signed by both of you. Have you seen the television court shows where relatives and former friends argue about agreed payments? Save the two of you a nightmare.
The Amazon Process
It's not as difficult as you may expect. It's free to self-publish eBooks and paperbacks with Kindle Direct Publishing.
An ISBN isn't required to publish an eBook with KDP. After your eBook is published on KDP, Amazon assigns it a 10-digit ASIN (Amazon Standard Identification Number). If you decide to have Amazon publish your book as a paperback, you'll be assigned a unique ISBN.
Amazon says, To upload your book file, you first need to create a title on your Bookshelf and enter book details (e.g., title, author name). When you're ready to upload your file:
Find the book on your KDP Bookshelf and click Continue setup.
Go to the "Kindle eBook content" or "Paperback content" tab.
In the "Manuscript" section, click Upload eBook manuscript or Upload paperback manuscript.
Find and open your file on your computer. After we finish converting your file, a confirmation appears.
If you updated your book and want to upload the new version, follow the same steps.
Click HERE to see the special instructions for publishing for kids!
Realistic Expectations
Chances are high that you are neither as awesome nor horrible as you may think. Friends may be too kind and tell you a book that actually sucks is really perfect.
Find someone you know who will be honest; maybe a child? Just make sure you get the child's real opinion. Some will be told by parents to be polite. Your own kids may fear being denied dessert if they don't praise you.
Take your critiques graciously. If you're easily offended, writing isn't for you. Even Stephen King and Anne Rice have to run their work past strict editors. Some of their books have done much better than others.
If your book isn't a hit, don't despair. Most famous writers started with flops. Very few meet instant success.
Keep the market in mind. There are millions of books both on and offline. That doesn't mean yours won't do well. It definitely doesn't mean you should give up.
People will see your book as they scroll along. Make sure the title is catchy and the price is right. No one is going to pay $15.oo for a first-time work. Too expensive is unrealistic, too cheap makes you look unskilled. The exception may be if you offer the book for free.
The Ferrari isn't just a book or two away. Still, a first book may just pay a few bills, and your name will be out there. You'll be able to tell people you're an author! Now that is a prestigious claim, no matter what the competition.
Best wishes with your hopes and dreams! Let me know what and when you plan to write! It'll be fun to check out your masterpiece!