This post may contain affiliate links. As an Amazon Associate, I earn from qualifying purchases.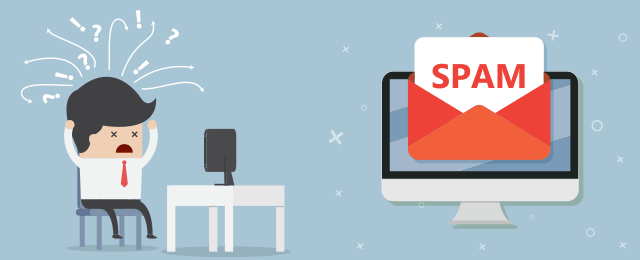 So you made an oops. We've all been there. You accidentally trust that sincere seeming advertisement, or you've clicked the wrong button on a shady survey. Delete Me is a program that will stop unwanted spam emails by deleting your email address from spammers.
Bad News = Delete Me is only available in the USA. Sorry about that.
How Do These Things Start?
You Give It
You sign up for the email newsletter or accept a third-party contact agreement. You downloaded that free app that turned out to be spam.
You placed your email address on a public profile or forum. You downloaded the free ebook or signed up to join an MLM or another marketing scheme.
You entered an online contest, agreed to receive information about some program's updates, or used your email address as a username.
They Take It
Data brokers and credit card companies, as well as anyone else wanting your money, buy email lists from companies that store these addresses.
Unless the privacy policy forbids a company or website from giving, selling, or distributing your email address, you can be sure that they will distribute it, along with your home address, phone number, and other personal information.
Your email address is worth money. Stored data tells buyers what you like and shop for. Companies use this information to send you ads you may or may not be interested in.
In more nefarious cases, clicking the Unsubscribe link will only assure them your email address is real, and you'll get more and more spam.
How Are We To Stop The Cycle?
Good question. Many companies will honor your request to unsubscribe to their mailing lists. In some cases, these companies will have dozens of newsletters with checkboxes beside them. You will need to uncheck every single box. Be careful you don't miss any.
The trouble is, by the time you've unsubscribed from one mailing list, that website has already sold your email to other companies who have sold to yet other companies.
The cycle can be stopped, but you are going to need some serious help! Oh sure, you could just change your email, but think of all the acquaintances and businesses you'll have to contact with the update.
You've entered so much personal data in your emails over the course of time that it's imperative to remove your email address from as many data hoarders as possible. How?
Halloween Sale! 20% off any DeleteMe Subscription. Use coupon SPOOKY29 through 11/1.
Enter The Lauded Program, Delete Me!
What it does
They know how to remove your information from leading data brokers like Spokeo, BeenVerified, Intelius and many more. Using this expertise, they will get your email privacy back for you.
Because of the mistakes we repeatedly make and the unscrupulous behavior of some of the websites we share information with, the data removal will be an ongoing process. Delete Me stays on top of things.
You tell it what types of emails you want and what types you do not want. Delete Me does the dirty work.
DeleteMe removes such private information as name, address, age, phone number, email address, and photos from data broker sites. Removing personal information from these websites keeps you less vulnerable and removes Google search results.
What It Can't Do
Some sites we cannot remove your personal information from because they do not offer an opt-out procedure. Typically, these websites are based outside of the U.S., and all of them are aggregation sites.
They collect their information from social networks, public search results, and the major databases listed above. Although DeleteMe may not be able to remove your information from these sites, they will research the website, and help you find out how to get your information removed.
What It Costs
I'd love to be able to tell you it's free, but that isn't the case. Keeping your data safe and email inbox spam-free takes ongoing diligence. Real humans work around the clock to maintain your online privacy.
Standard coverage starts at $129/year and provides you premium protection by removing you from over 30 data broker sites.
DeleteMe also offers discounts on multi-person or family plans, and you can add as many people as you need to your subscription.
Plan Type
1 Year
2 Years
DeleteMe for 1 Person
$129
$209

(19% off)

DeleteMe for 2 People
$229

(11% off)

$349

(17% off)

DeleteMe Family Plan
(up to 4 people)
$329

(36% off)

$499

(40% off)
There are separate plans for businesses that you can study on the Delete Me website.


Is Delete Me Just Another Scam?
Delete Me is definitely not a scam. They have been praised by such entities as PC Magazine, the BBB, C/Net, USA Today, Life Hacker, The New York Times, The Wall Street Journal, and more.
Without a reputation for trustworthiness, it wouldn't have stayed in business for long. They've been in business since 2011, and they have processed over 10 million consumer opt-outs.
According to their website, We collect only as much information from you as is absolutely necessary to provide the DeleteMe service. As our privacy policy states, we won't track, store, or sell your personal information to anyone, under any circumstance.
Exciting News
Delete Me is currently having a major Halloween discount sale! Look it up here!
Do you have a use for Delete Me? I know I do! I have used them and they are highly efficient. What plan will work for you? Take advantage of the Halloween special! Leave your thoughts and questions in the comments below!